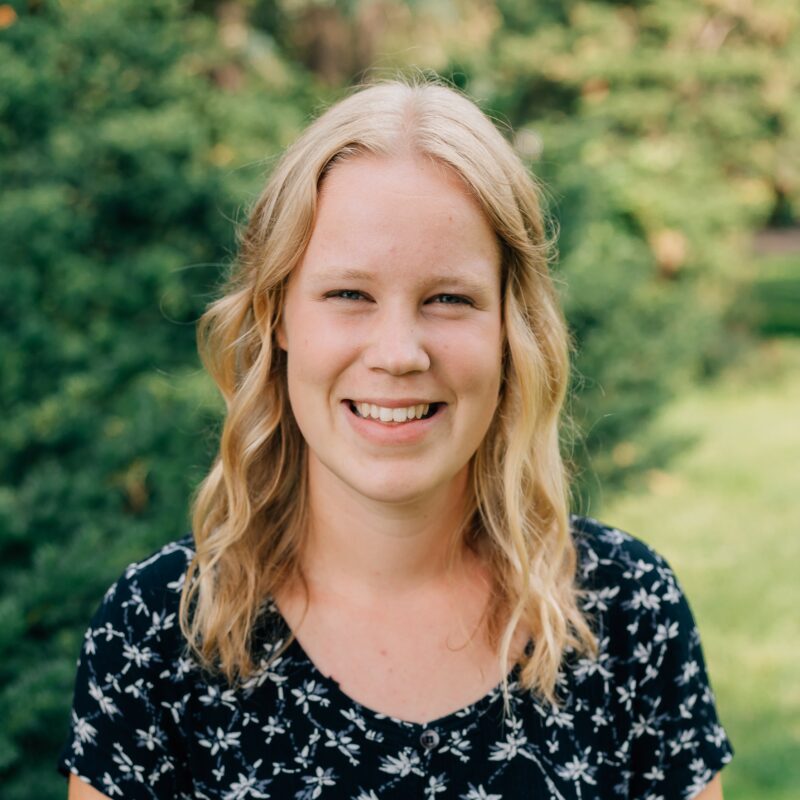 Christina King has had well over a thousand conversations about abortion and seen countless minds changed through her years of doing pro-life outreach. Christina is the Eastern Volunteer Coordinator for CCBR. In this role, she leads activism and trains and mentors volunteers in the movement across Southern Ontario. She also helps to maintain relationships with alumni of CCBR's programs, is involved in the summer internship, and assists with various other training and outreach projects throughout the year.
Christina first took action to end the killing of pre-born children in 2020 while attending the Abortion Awareness Project in Florida. After seeing how effective CCBR's strategy is at changing minds and reaching people with the truth about abortion, she went on to spend many hours volunteering with local outreach groups across Southern Ontario and working in short-term positions with CCBR. She joined staff full-time in 2023.
Christina holds a Certificate in Theology and Philosophy from Gillespie Academy. One of her favourite things about working full-time in the pro-life movement is seeing new people gain conviction and confidence to speak up for pre-born children.