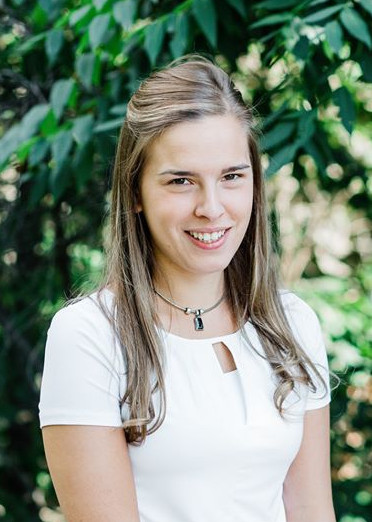 Justina Van Manen can't remember the first time she heard about abortion. With an older brother in the pro-life movement, abortion was something that her family discussed regularly. Jonathon took her to her first "Choice" Chain when she was fourteen, and she continued to volunteer with CCBR throughout high-school.
During her first year of university, Justina went to Florida to do CCBR's Abortion Awareness Project. The following summer she participated in CCBR's summer internship and continued to work for CCBR part-time throughout university. 
Justina recently graduated from Redeemer University with a Bachelor of Arts in English, minoring in History and Psychology. She is one of CCBR's presenters, and currently works as the Communications Coordinator.
Her book, Stuck: A Complete Guide to Answering Tough Questions About Abortion, was released in 2019.