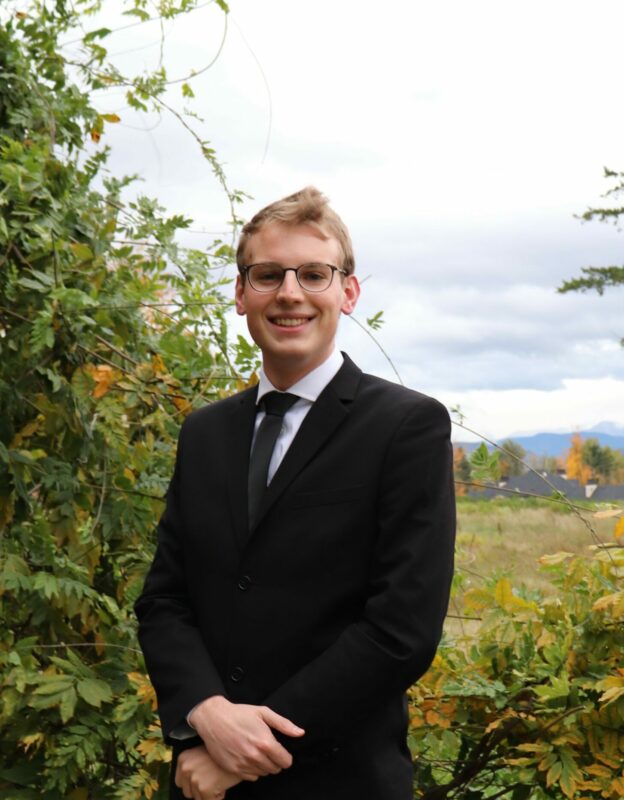 Michael first became impassioned to get involved in the pro-life movement in high school. He joined his high school's Reverence for Life club in his grade 9 year and joined the club's core team in grade 12. Upon graduating, he took a Liberal Arts diploma program at Catholic Pacific College and joined Trinity Western University's Students for Life club.
He learned about CCBR during high school through a cousin of his who participated in two CCBR internships as well as the Florida AAP display. Hearing about her experiences changing hearts and minds and helping save the life of a child scheduled to be aborted convinced him that CCBR was where he could make the most tangible difference in bringing an end to abortion.
In 2017, he participated in CCBR's summer internship in Calgary. After graduating from Catholic Pacific College in 2018, he heard that CCBR was hoping to start an activism initiative in his home province of BC and felt called to take on the role of spearheading the new initiative.
Since May of 2018, he has been working as CCBR's Vancouver Outreach Coordinator to establish consistent, ongoing pro-life activism in the Greater Vancouver region.