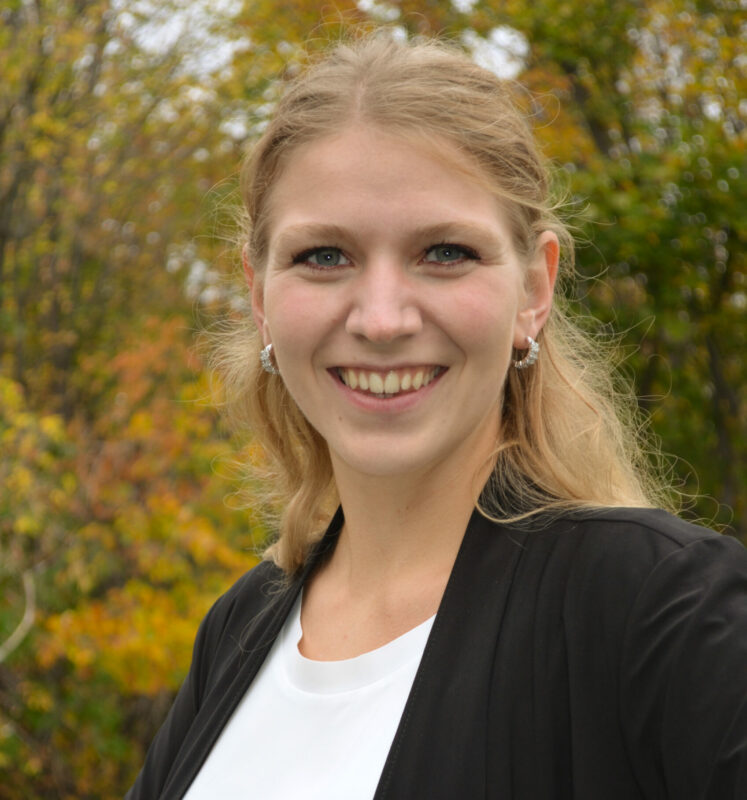 Rose takes a lead role in planning and executing the Manitoba Initiative's various private and public events including those that engage local communities and those events that help build strong community among our volunteer team and offer training to pro-lifers new to CCBR. In addition, she also helps foster strong donor relations with the Initiative's financial support team
Growing up as the eldest of nine, Rose knew the beauty of life began within the womb. Raised pro-life and aware that she had to defend the pre-born, Rose realized in high school that she did not have the right way to communicate how abortion was wrong. Bringing in religious views of abortion or even basic science alone was not going to change minds.
Rose was in her third year studying voice at the University of Manitoba when she first learned about CCBR at an annual pro-life banquet. Shortly after she attended a CCBR workshop where she learned conversation techniques and felt called to use her voice to speak for all the pre-born who had no voice of their own. With a willingness to follow this call, Rose got involved as a dedicated CCBR volunteer in April 2019, and with another local pro-life group, Winnipeg Life's Vision.
Progressing with her involvement, Rose was an Outreach Leader in Manitoba for CCBR for the summer of 2020. At the same time, she became the president of Winnipeg Life's Vision. With multiple hats, Rose continues to provide her services in being the voice for the vulnerable by joining CCBR as a staff member (March 2021) and working to activate the pro-life culture within Manitoba.