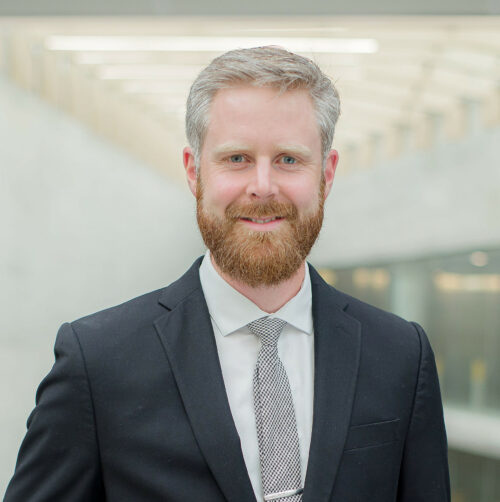 Cameron Côté serves as both the Western Outreach Director for CCBR, overseeing outreach activity throughout western Canada, as well as being the co-host of The Pro-Life Guys Podcast, a program dedicated to equipping pro-lifers with the tools they need to change minds, save lives, and transform our culture.
Cameron has been involved in equipping pro-life individuals and groups from around the world, most notably campus, community, and national pro-life organizations in Canada, the USA, and England. He has been the keynote speaker at dozens of galas and banquets, as well as being featured as a speaker at LifeCanada's 2019 National Pro-Life Conference and the Virtual Catholic Apologetics Conference in 2020 hosted by Matt Fradd and Pints with Aquinas. He has served on the board of directors for local, regional, and national pro-life groups across Canada, and is currently the President of the Board for LifeCanada, a national umbrella organization for approximately 50 local pro-life groups across Canada.
After graduating from the University of Victoria with a Bachelor of Science in Biology, Cameron joined CCBR's staff team in 2013, leading CCBR's western internships from 2013 until 2017 before moving into his current role in which he oversees operations in CCBR's Vancouver, Calgary, and Winnipeg offices, as well as a handful of volunteer-led community groups.
Growing up in a pro-life family, Cameron was launched into action after being exposed to the reality of abortion in 2009, where he was involved in hosting a debate between CCBR's then Executive Director Stephanie Gray Connors and Dr. Eike Kluge, a philosophy professor at the University of Victoria. After watching a graphic video of abortion that showed exactly what an abortion was, Cameron realized that this was happening over 100,000 times every year in Canada, and that he needed to do everything that he could to end this age-based discrimination.