A Christian's Guide to Defending Life in the Womb: A Pro-Life Study Series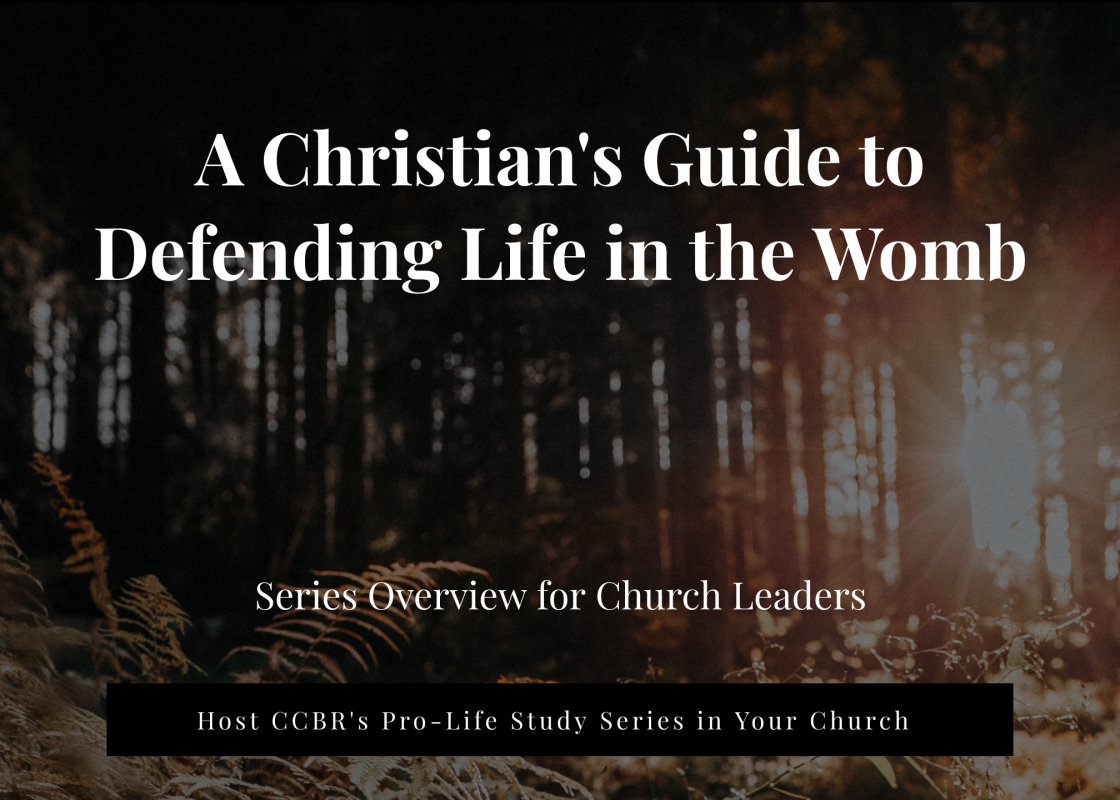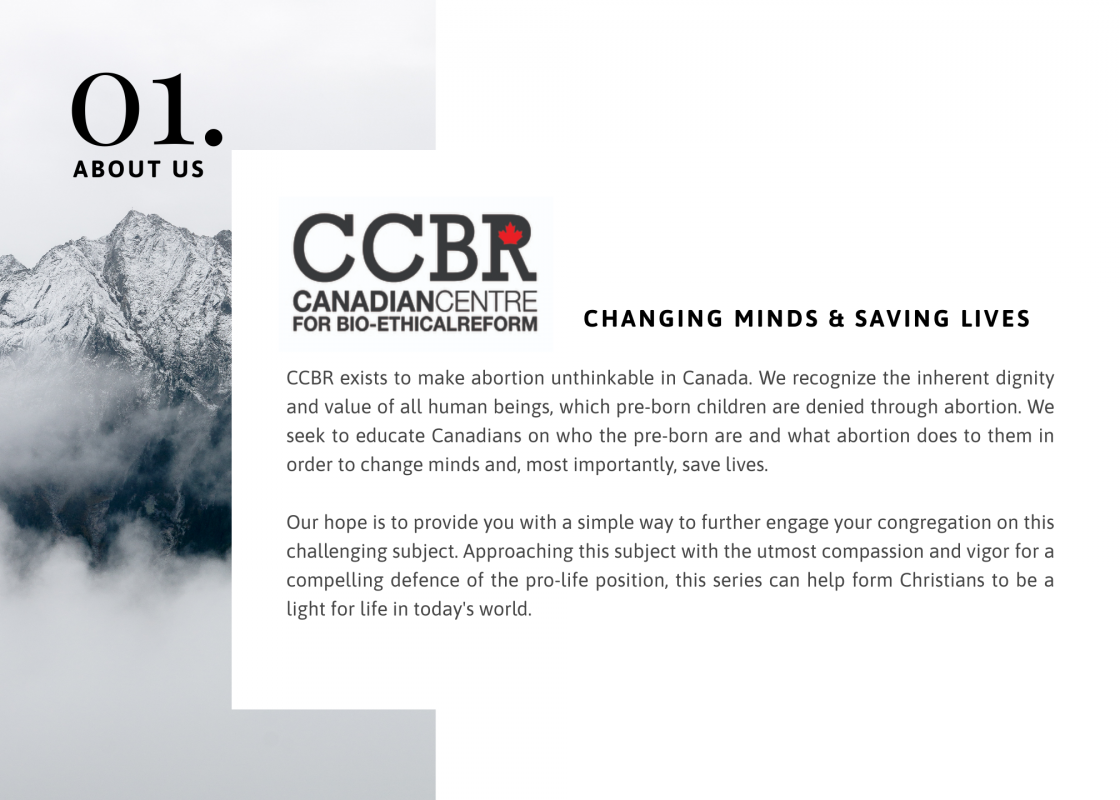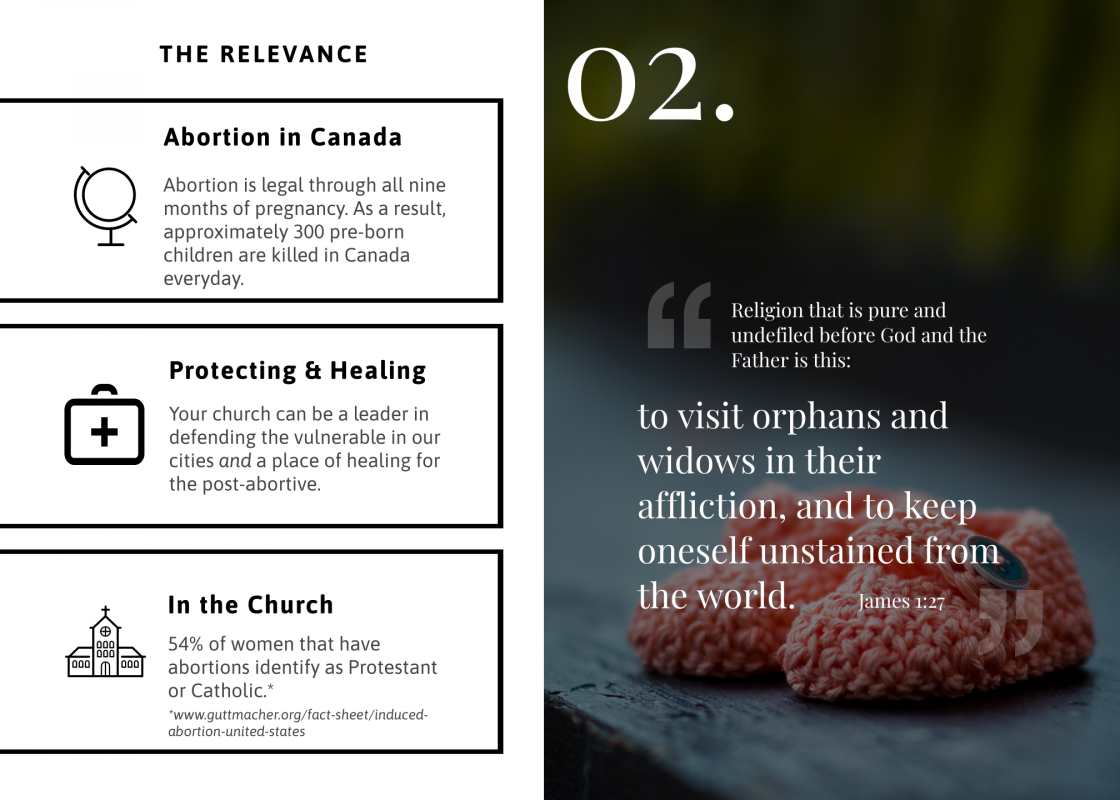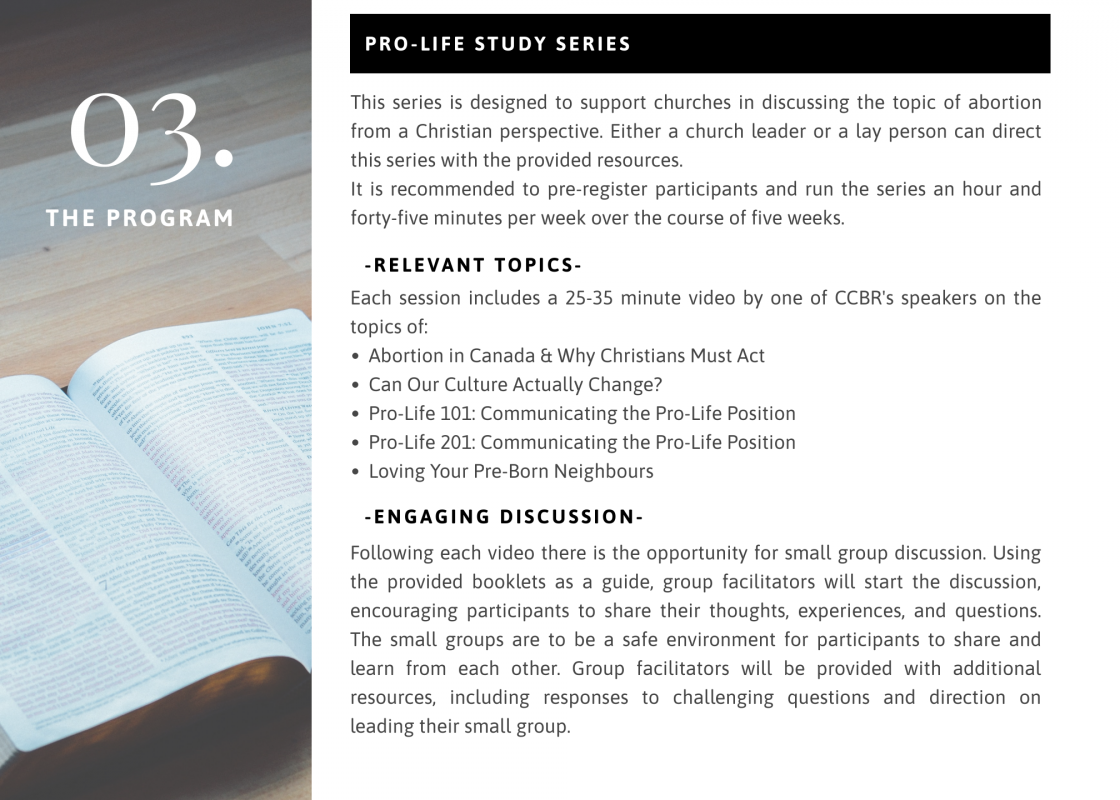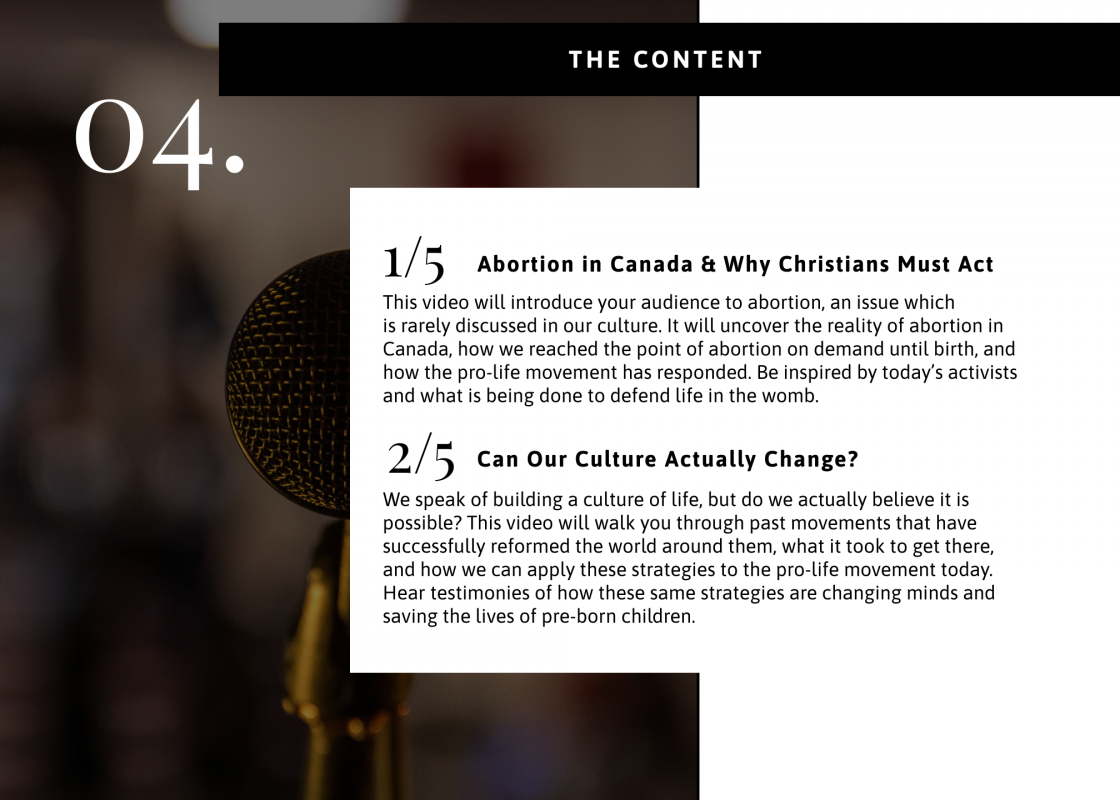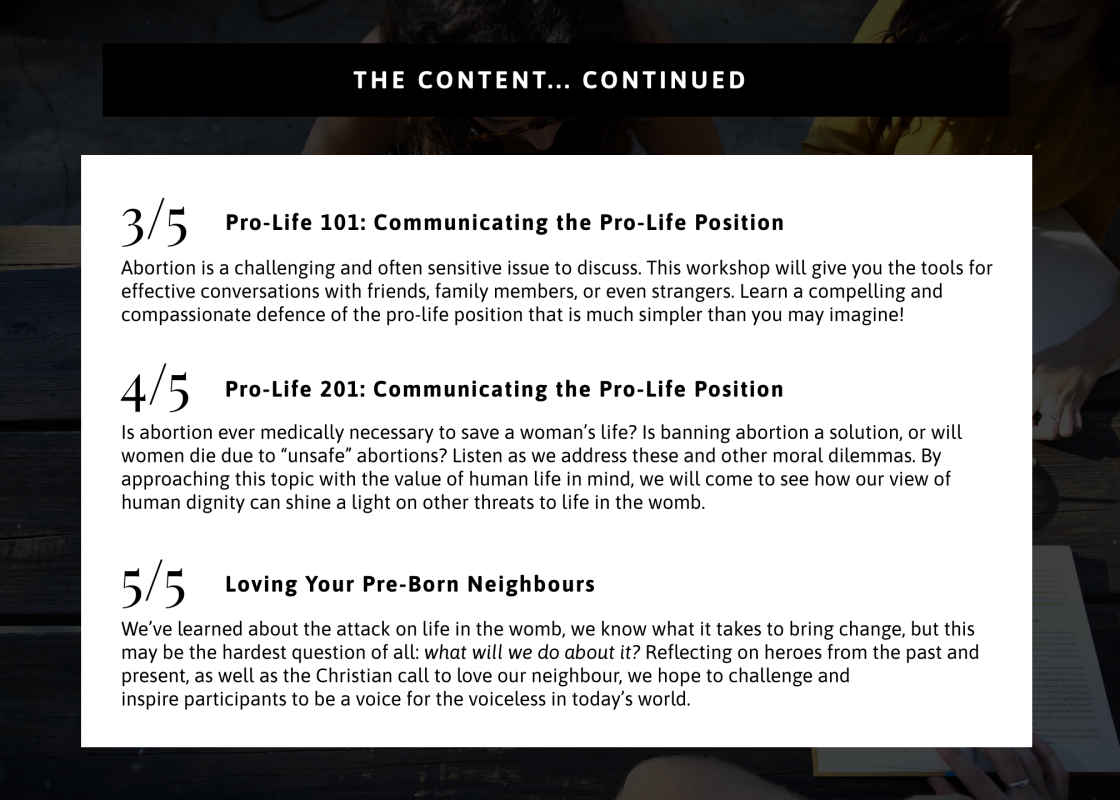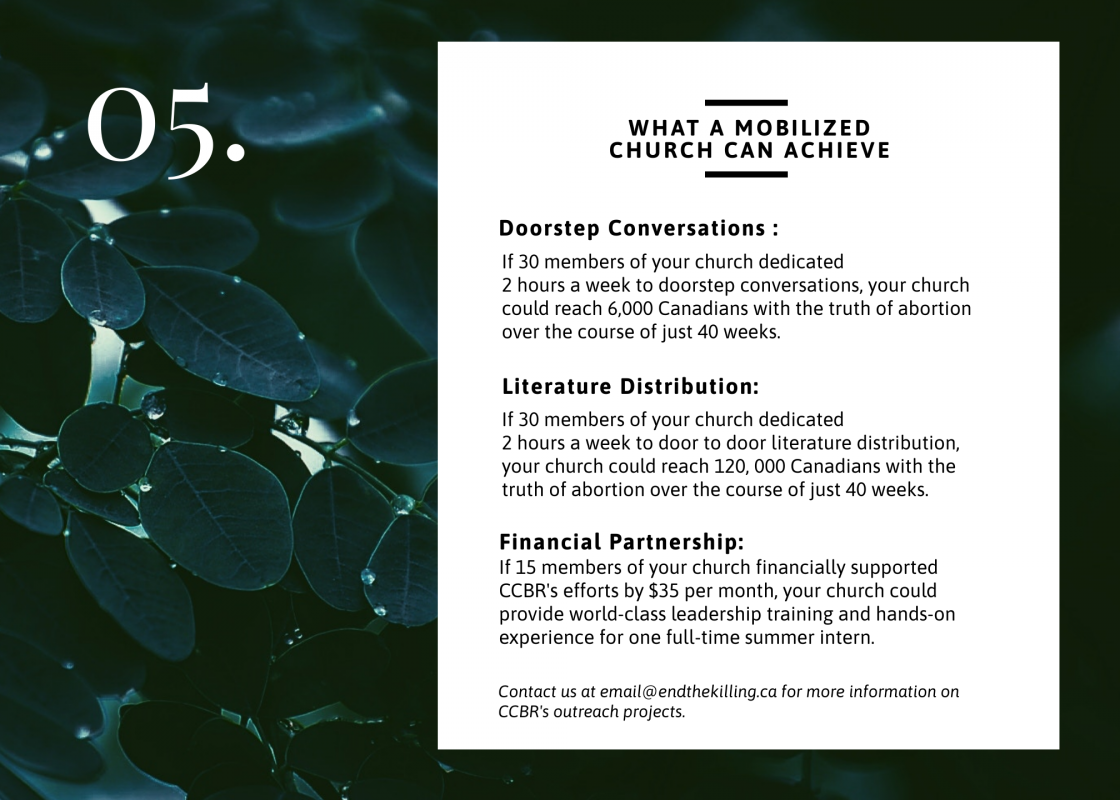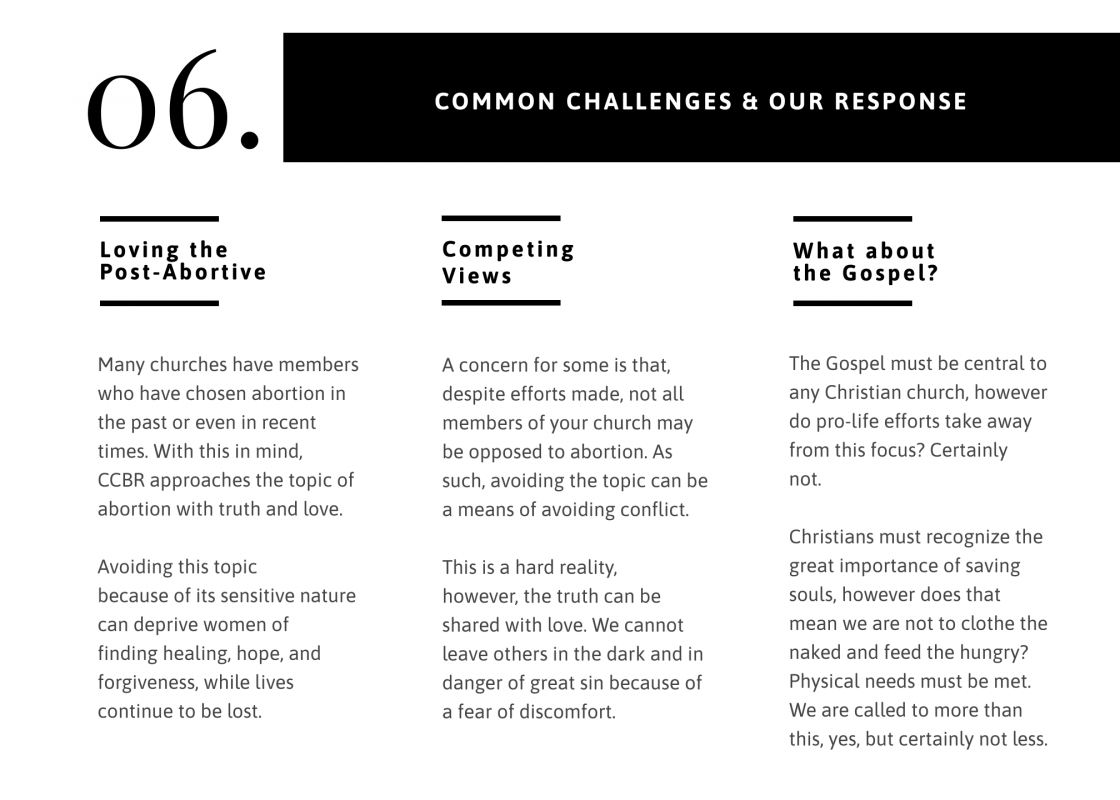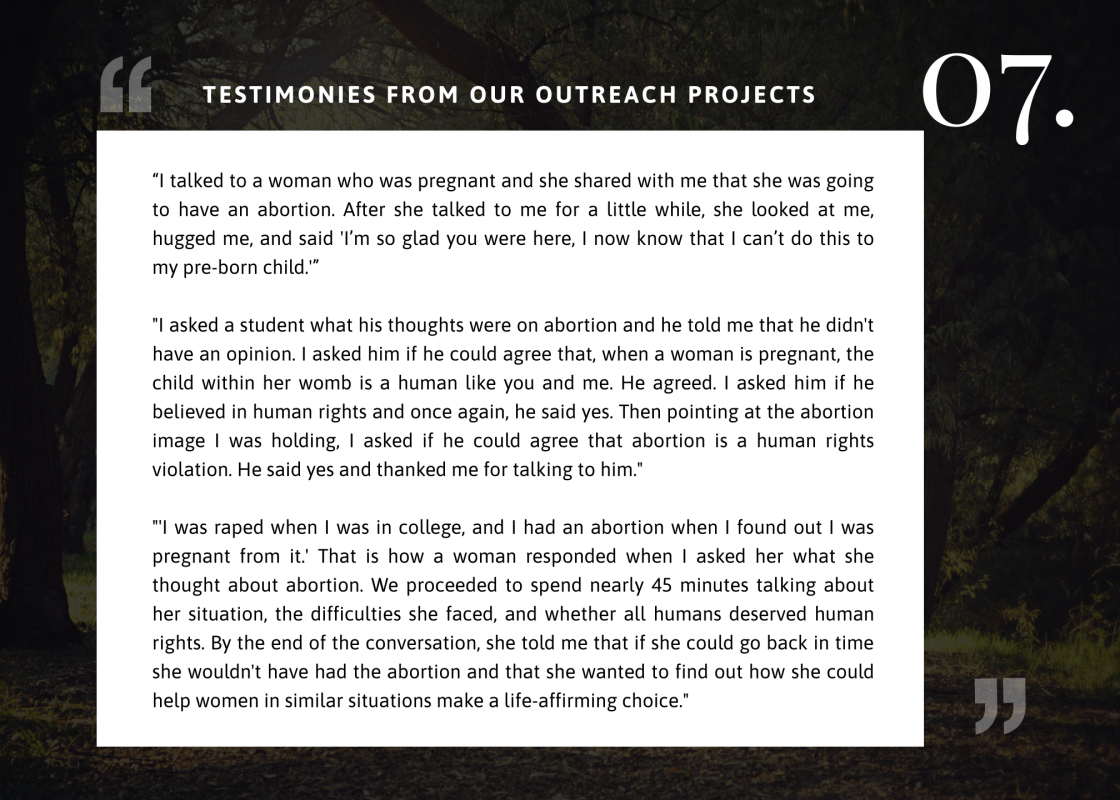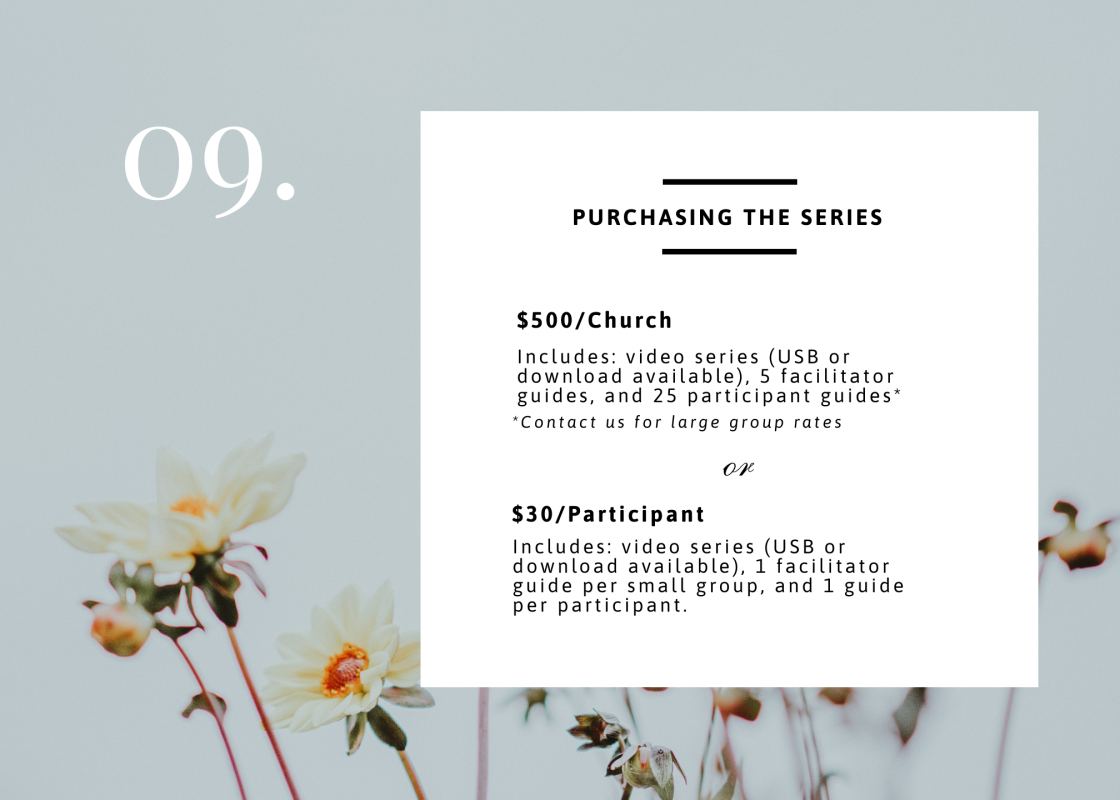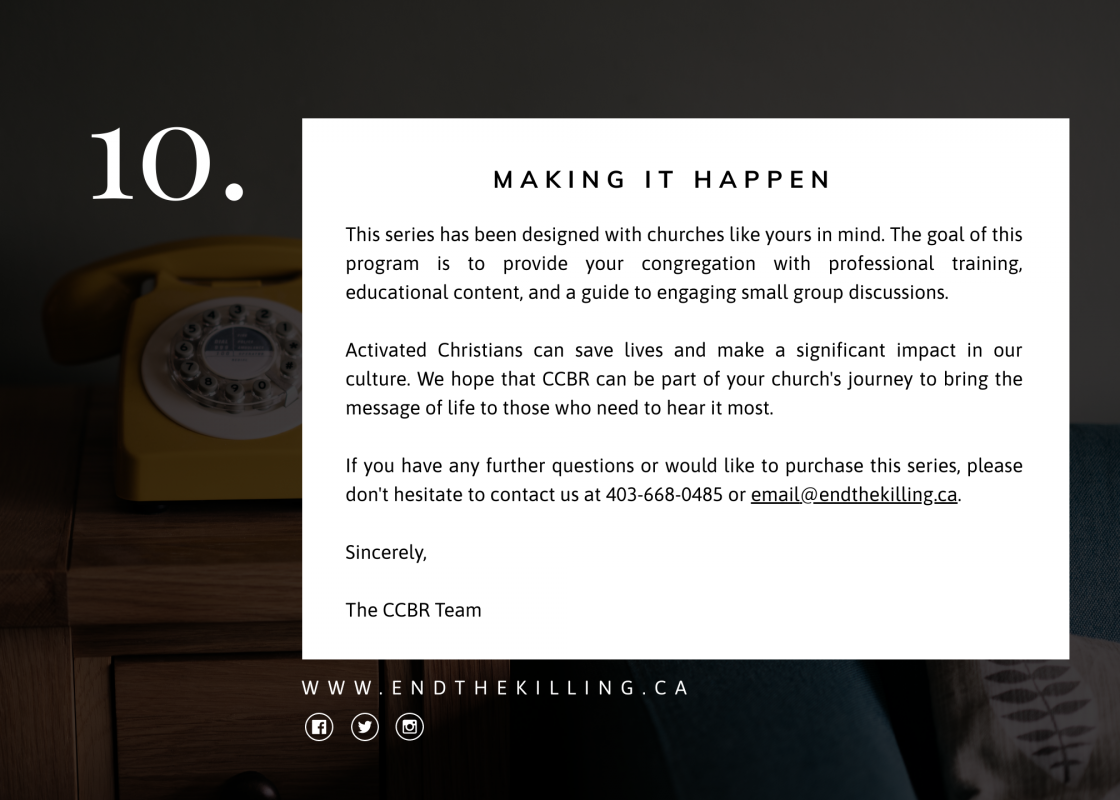 2019 marked 50 years since abortion became legal in Canada. Today, abortion is legal until the moment of birth and is widely accepted to be woman's private decision between her and her doctor.
While many Christians understand the grave injustice that abortion is, they do not feel prepared to defend their position in today's hostile culture. CCBR has created this program to aid pro-life Christians by providing them with an accurate historic, scientific, and Biblical understanding of abortion.
This series is designed to run over five weeks, meeting once a week. Sessions begin with a 30 min educational video by one of CCBR's speakers and continue with small group discussions guided by provided facilitator and participant guides.
Topics covered:
Abortion in Canada & Why Christians Must Act
Can Our Culture Actually Change?
Pro-Life 101: Communicating the Pro-Life Position
Pro-Life 201: Communicating the Pro-Life Position
Loving Your Pre-Born Neighbours
This series will prepare your church or community to tackle the challenging topic of abortion and empower them to get their boots on the ground in defence of the pre-born. Contact us for more information on hosting this series in your community!
Pricing:
$500/Community Group or Church
Includes: Video series (USB or download available), 5 facilitator guides, and 25 participant guides (contact us for large group rates).
OR
$30/Participant
Includes: Video series (USB or download available), 1 facilitator guide per small group, and 1 guide per participant.
Order Now