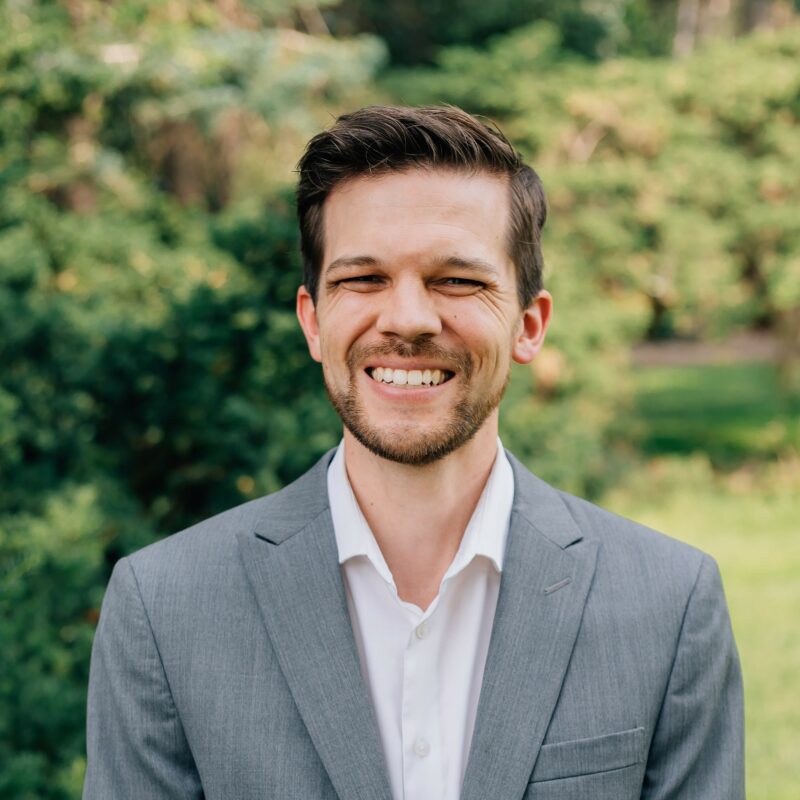 Jeremy Hooghiem is a husband, father, and pro-life activist in the Greater Toronto Area. As Eastern Operations Director for CCBR, he directs the Toronto Summer Internship program, assists with strategy and leadership in the Greater Toronto Area, and regularly hits the streets to talk to Canadians about abortion.
Jeremy leads the planning and facilitating of CCBR's flagship project in Toronto, the summer internship program. As intern director, he oversees the equipping of young people across Canada as pro-life ambassadors to change minds on abortion and grow as leaders in speaking out for pre-born children. In addition, Jeremy spends many hours exposing the reality of abortion in the GTA, both on roads through driving the Truth Truck, and on public sidewalks through conversational outreach. He also labours to inspire Christian audiences to act for the lives of their pre-born neighbours. In addition to working for CCBR, Jeremy has served as a volunteer board member of Mississauga & Area Right to Life since 2020.
Jeremy holds a Bachelor of Arts in Religion & Theology from Redeemer University in Hamilton, Ontario. He joined CCBR in 2016.
Jeremy had given little serious thought to abortion until praying outside an abortion clinic in the US in 2013, when the reality of actual children being killed sank in. With the issue now much more on his radar, in early 2015 he attended a CCBR presentation and saw the horrible fate of aborted children, but also heard CCBR's fruitful strategy to save their lives. He joined the 2015 Summer Internship in response, and was there convicted of how few people in Canada were doing anything to stop this large, but hidden, abortion crisis, and was convicted not to be silent and wait for someone else to act. After completing the summer internship, Jeremy participated in CCBR's Abortion Awareness Project in early 2016, experienced the success of CCBR's strategy, and committed himself to full-time pro-life work.