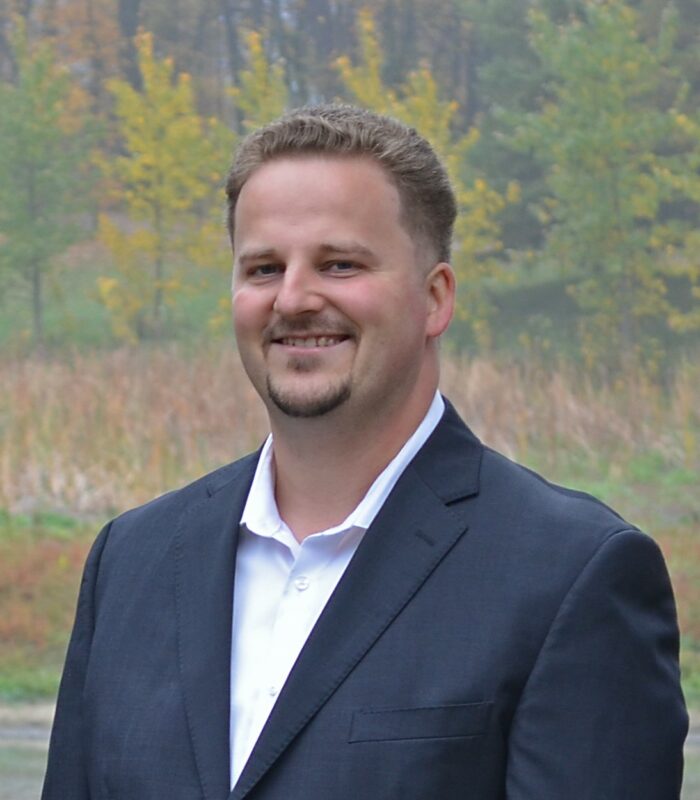 Kyle Coffey is a pro-life activist and founder and Outreach Director of CCBR's Manitoba Initiative. Having been raised on a farm in central Manitoba, Kyle leads a passionate team of pro-lifers in implementing CCBR's strategies to end the killing of pre-born children in this province. His favorite things to do, outside work, include spending time with his wife and kids, studying philosophy and theology, hunting and fishing, and most recently, starting to dabble in singing, woodworking, and whittling.
In his role as Outreach Director, Kyle helps to coordinate and serve the Manitoba team in its efforts and also takes a lead role in public speaking, networking, fundraising, recruitment, and activism training and leadership for the Initiative.   
Kyle brings a well-rounded skillset to his leadership of the Manitoba Initiative. He graduated in 2017 from Brandon University with a Bachelor of Business Administration where he excelled in accounting, finance, and business consulting and was an active member of the campus club: Brandon University Students for Life. In addition, Kyle has several years of experience, most relevantly, working in both the restaurant and public accounting industries. Since founding the Manitoba Initiative in late 2017, Kyle has led hundreds of activism sessions and had over a thousand conversations on abortion.
Raised pro-life, Kyle's family always attended the local annual pro-life marches and displays. It was with this upbringing that he learned about the humanity and dignity of pre-born children.
However, it was not until Kyle was researching an ethics paper on abortion in college that he was first exposed to the graphic nature of abortion. Seeing the truth about the injustice of abortion dramatically increased Kyle's awareness of the plight of pre-born children and his duty as a father and as a man to respond. It was during his time with the pro-life student club on campus that Kyle discerned that he needed to work full-time on behalf of pre-born children.
After completing a two-month CCBR internship in May-June of 2017, Kyle joined CCBR's staff.