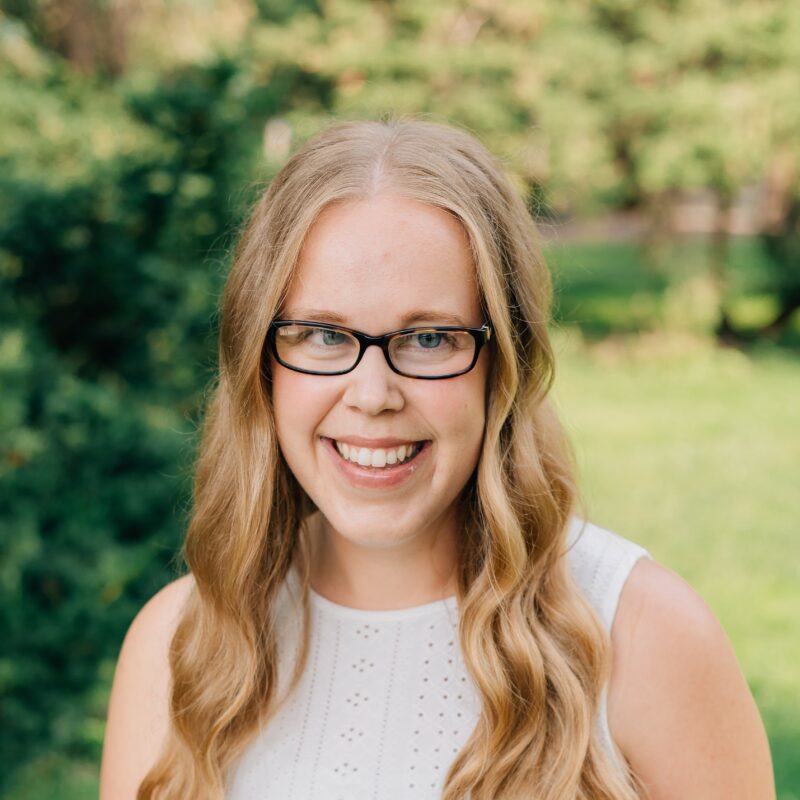 Miranda King is the Eastern Church Outreach Coordinator for CCBR. Miranda networks with and speaks for churches, schools, and other groups across Ontario. She created and runs CCBR's Imago Dei project, which exists to equip Christians to respond to abortion. Miranda also joins street outreach regularly, coaches Eastern staff in fundraising, and assists with the internship and various other projects.
From a young age, Miranda always had a desire to do something about the injustice of abortion. After completing CCBR's four-month summer internship in 2019, she realized the effectiveness of CCBR's strategy and knew that pro-life activism would continue to be part of her life. That same year, Miranda founded Waterloo Region Against Abortion, which gave her firsthand experience in training many new activists and leading them in street outreach. In 2020, she assisted with the Florida Abortion Awareness Project, volunteered with various community groups, and was a Team Leader for CCBR's internship. She joined staff full-time at the beginning of 2021.
Miranda holds a Certificate in Philosophy and Theology from Gillespie Academy and a Bachelor of Religious Education from Heritage College and Seminary. She is especially passionate about equipping the Church to stand up for the lives of the pre-born.