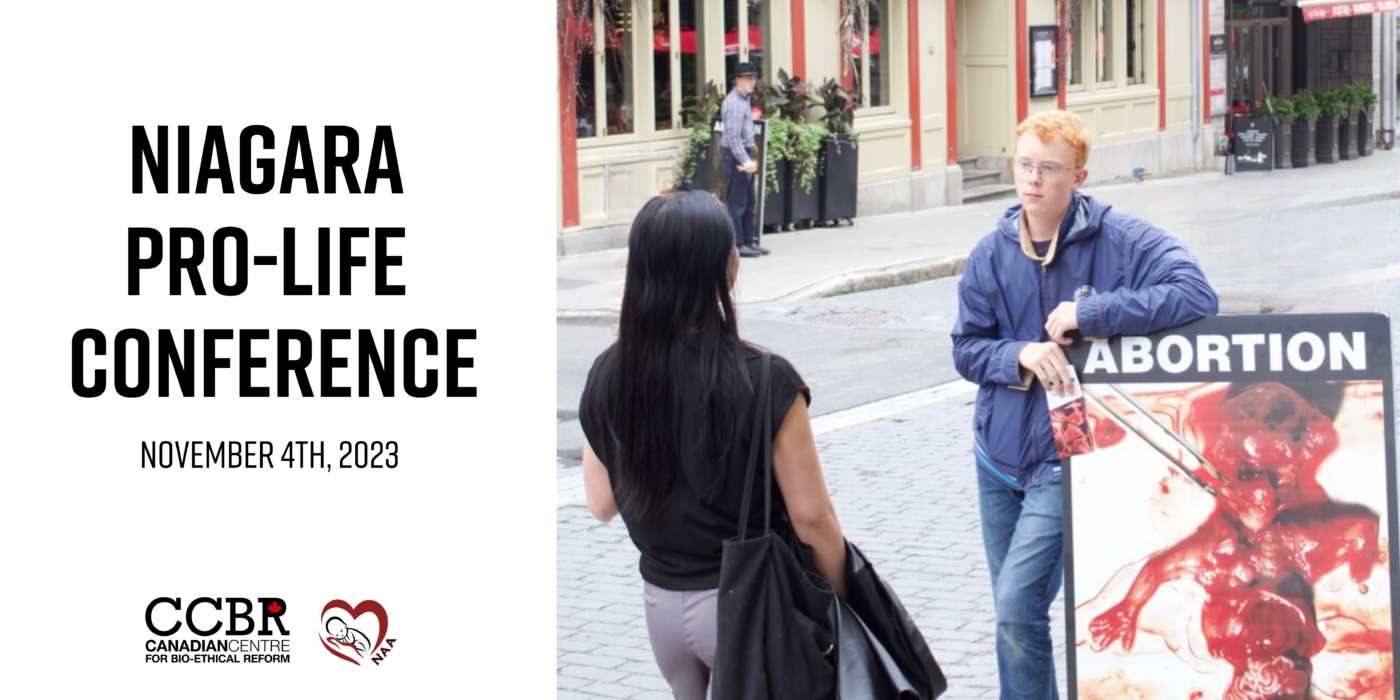 Nearly 300 babies die everyday in Canada from the devastating reality of abortion. Are you pro-life? You can do something to end this injustice! Join us to learn effective, street-tested apologetics to compassionately defend our pre-born neighbours and take a stand against abortion.
CCBR is partnering with Niagara Against Abortion to provide a free conference with core training in apologetics and strategy, a free lunch and a chance to get started with outreach in Niagara with our team. Join us for this one day pro-life conference on Saturday, November 4th, in the Niagara Region from 8:30 AM to 5 PM. 
Schedule
8:30-9:00 Registration and Opening

9:00-9:45 Strategy

9:45-10:00 Break

10:00-12:00 Apologetics 101 & 201

12:00-1:00 Lunch (provided)

1:00-1:30 Practice Dialogue

1:30-2:00 Drive to activism

2:00-3:00 Activism

3:00-4:00 Debrief

4:00 Closing Talk
This is a great opportunity to get equipped with effective conversation tactics, and to get started with pro-life outreach to end the killing. Apply now to join us and invite a friend!
This conference will be followed with an optional 5-week Pro-life Study Series on Wednesday evenings. 
Niagara Pro-life Conference
When:
Saturday, November 4, 2023 
8:30am – 5pm (lunch provided)
Where:
Dunnville, ON
What:
Core Training & Outreach
Apply Now!