Abortion Awareness Project
University and college students fall into the category of those most likely to have an abortion, making campuses a crucial part of the abortion debate. The Abortion Awareness Project focuses on educating post-secondary students about the reality of abortion. Large displays featuring abortion victim imagery coupled with information on human rights and human development are set up in high traffic areas on campus. Staff and volunteers stand in front of the display and offer people pro-life literature, asking them what they think about abortion and engaging them in conversation.
Because of the large scale of the AAP display, as well as the fact that it is usually set up on several consecutive days, this project is very effective in making abortion a topic of conversation on campuses. Engaging in the Abortion Awareness Project allows people to gain experience in discussing abortion, and empowers pro-life students on campus to be more firm in their pro-life position.
Back to Projects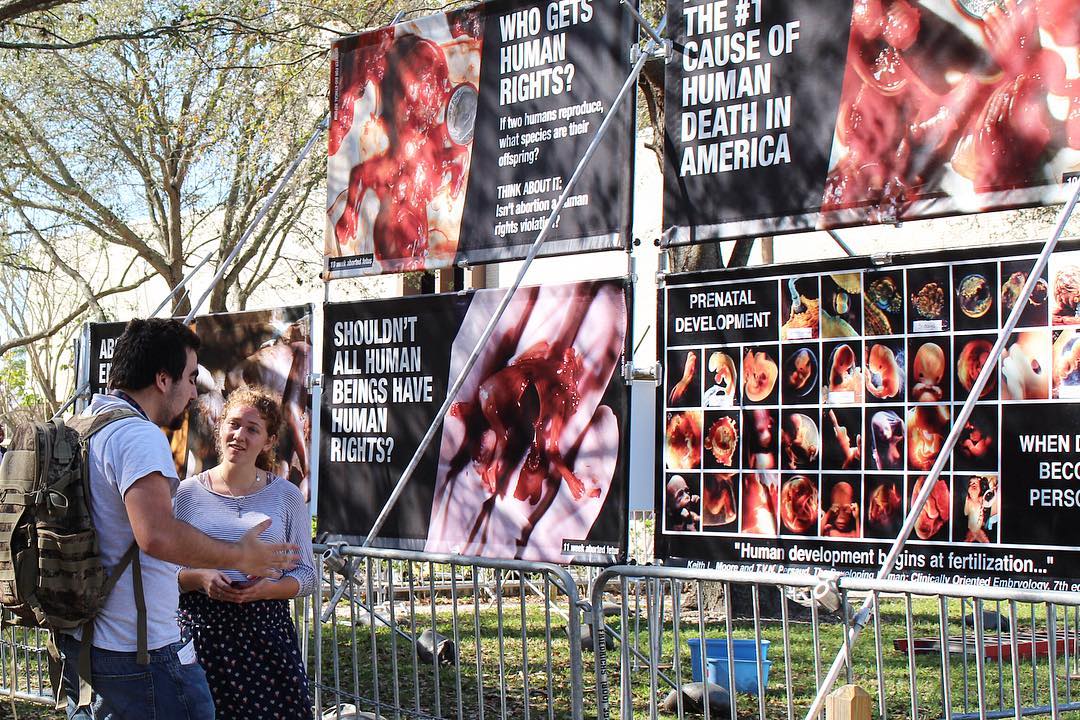 Apply for our annual Florida AAP trip in February for a life-saving and life-changing week of pro-life mission work!
Learn More