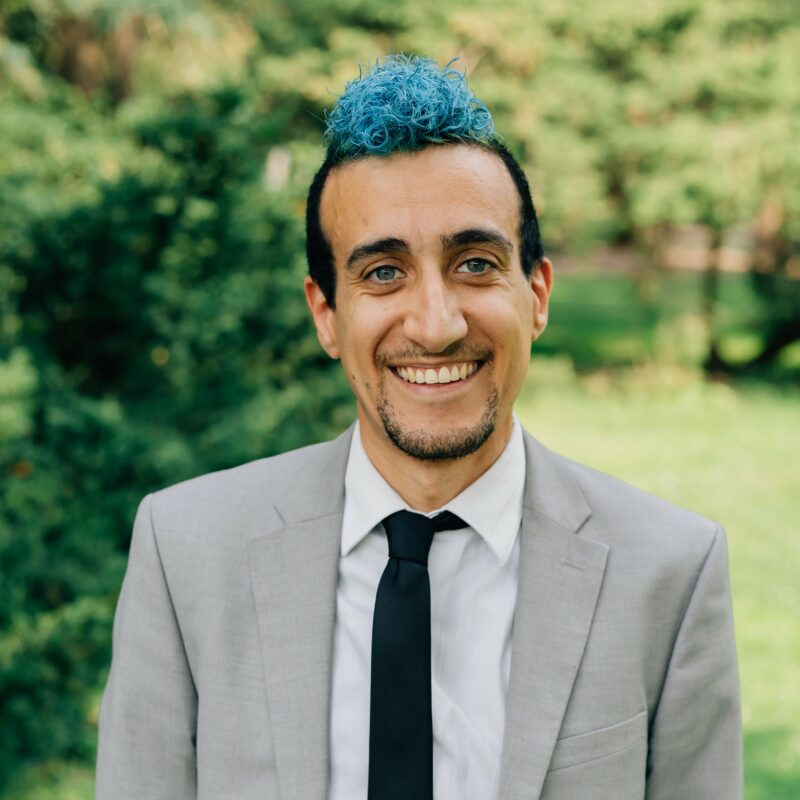 Blaise Alleyne is a pro-life activist, technologist, musician, writer, and public speaker. Blaise is the Eastern Strategic Initiatives Director for CCBR, founder of the Toronto Against Abortion project, and co-author of CCBR's book, A Guide to Discussing Assisted Suicide.
Blaise has had thousands of conversations about abortion over a decade and half on the streets of Toronto, and has provided support to pro-life campus and community activism groups across Ontario for years. He has been involved in the pro-life movement since joining the University of Toronto Students for Life in 2005. Blaise speaks on pro-life apologetics, strategy, and euthanasia across Canada, at events such as the Canadian Physicians for Life Annual Conference, LifeCanada's Annual Conference, as well as for local Right to Life groups. In addition to his work with CCBR, he volunteers as the Vice President of Toronto Right to Life, where he has served on the board since 2009, and serves as a regional director with Alliance for Life Ontario.
Blaise completed a Bachelor of Science at the University of Toronto in 2009 with a major in Computer Science and minors in English and Philosophy, and in 2019 he graduated from Regis College at University of Toronto with a Master's of Theological Studies. He volunteered with U of T Students for Life for 15 years, serving as Technology Officer from 2006-2010 and Education Coordinator from 2012-2020.
Growing up pro-life by default, Blaise became convicted that abortion is a human rights violation when researching the issue and the gruesome details of partial birth abortion in high school. Through U of T Students for Life, Blaise participated in CCBR's Abortion Awareness Project annually and witnessed hearts and minds change on abortion. Trained by CCBR at the University of Toronto, and after volunteering for "Choice" Chain in Toronto and for part of CCBR's New Abortion Caravan, he participated in the Florida Abortion Awareness Project in 2013 and attended CCBR's Crash Course in 2015.
Blaise started the U of T Students for Life activism team in 2013 to run regular "Choice" Chains around the University of Toronto and downtown Toronto. In 2016, he founded the Toronto Against Abortion project, expanding these efforts to defend pre-born human rights to other GTA campuses and neighbourhoods. Blaise joined CCBR's staff as the Toronto Outreach Director in 2016, and served as Eastern Outreach Director from 2019-2023.