This summer, over 60 CCBR interns and staff will be bringing the truth about abortion to Canadian streets. Over the next few weeks, we will be introducing you to the courageous men and women on the front lines of the Culture War!
Partner with us financially by supporting our Summer Internship Crowdfunding Campaign!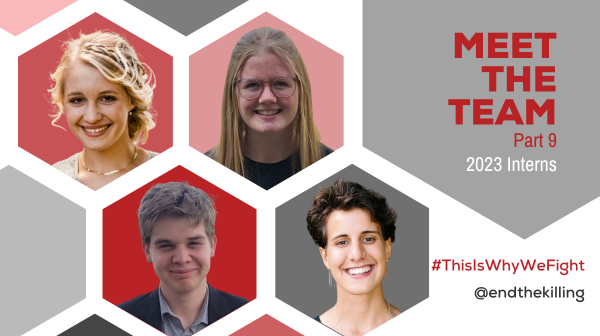 Anna – 2-month Ontario Intern
"Pro-life work is important because it makes people aware of the killing going on in our country, and it saves the lives of many pre-born children.
I went to the Toronto Pro-life Week of Action in March and after I had a few conversations, decided that I want to keep raising awareness about abortion."
Annalise – 2-month Ontario Intern
"During the March Break, I participated in the Pro-Life Week of Action. Although I had been pro-life before, during this week I was constantly surrounded by this issue in a way that I hadn't been before. It led me to see even more deeply the horror of abortion, and why action must be taken in order to effect change in the culture.
If no action is taken, then no change will occur."
Benjamin – 2-month Ontario Intern
"Pro-life work is important because it saves lives.
Going to the crash course inspired me to do the internship. The work is very important and the people are great."
Dora – 2-month Ontario Team Leader
"It is our duty as human beings to protect the vulnerable, the defenceless, and those who can't protect themselves. If we fail to protect the smallest of our kind, how can we go on to protect others in our society?
I decided to return as a team leader, knowing that I actually can, despite my worries and fears. I am shy, I am a terrible speaker, and I don't know much about science. Yet, since God is glorified in our weakness, let Him be glorified in mine!"
Thousands of pre-born children are killed every year through abortion. Their silent screams can't be heard, but their broken bodies can be seen. This is why Anna, Annalise, Benjamin, and Dora are joining our 60+ interns and staff on Canadian streets this summer, bringing the public face to face with the victims of abortion, and working to bring an end to the violence. Help us making abortion unthinkable in Canada by donating to CCBR's Summer Internship Crowdfunding Campaign!