This summer, over 60 CCBR interns and staff will be bringing the truth about abortion to Canadian streets. Over the next few weeks, we will be introducing you to the courageous men and women on the front lines of the Culture War!
Partner with us financially by supporting our Summer Internship Crowdfunding Campaign!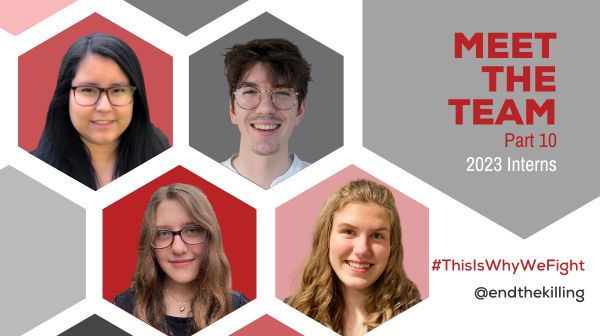 Elizabeth – 2-month Ontario Intern
"I joined the internship as I want to do something that will make a difference in regards to abortion. I want to learn more on how to use my gifts with empathy in order to be able to talk with people that are hurting and that are struggling to make the right choice."
Franz – 2-month Ontario Intern
"In order to make abortion unthinkable in Canada, Canadian hearts and minds must be won to the anti-abortion stance. The only way to do this is to create a culture of life through pro-life work.
During street outreach at CCBR's 2022 Toronto Pro-Life Crash Course, I was struck by the hostility and indifference during my conversations with those passing by. I wanted to do more to cross the divide to understand pro-choice people and their individual perspectives, have productive conversations, and save lives."
Gianna – 2-month Ontario Intern
"I think that pro-life work is some of the most important work because its goal is saving lives.
I was inspired to do this pro-life internship when doing the Pro-Life Week of Action and seeing the need to speak up for pre-born children."
Hadassa – 2-month Ontario Intern
"Our culture has been deceived about a life-threatening, life-shattering procedure and they need to know and face the truth about abortion, so that it can become unthinkable before it becomes illegal.
I have a passion for saving babies and I think that none of this work is done in vain, and that it's done to God's glory above all! The March break Pro-life Week of Action also really boosted my enthusiasm for this summer!"
Nearly 300 Canadian children are killed every single day by abortion. Their silent screams can't be heard, but their broken bodies can be seen. This is why Elizabeth, Franz, Gianna, and Hadassa are joining our 60+ interns and staff on Canadian streets this summer, bringing the truth about abortion to Canadian streets, and bringing an end to the violence. Help us making abortion unthinkable in Canada by donating to CCBR's Summer Internship Crowdfunding Campaign!