This summer, over 60 CCBR interns and staff will be bringing the truth about abortion to Canadian streets. Over the next few weeks, we will be introducing you to the courageous men and women on the front lines of the Culture War!
Partner with us financially by supporting our Summer Internship Crowdfunding Campaign!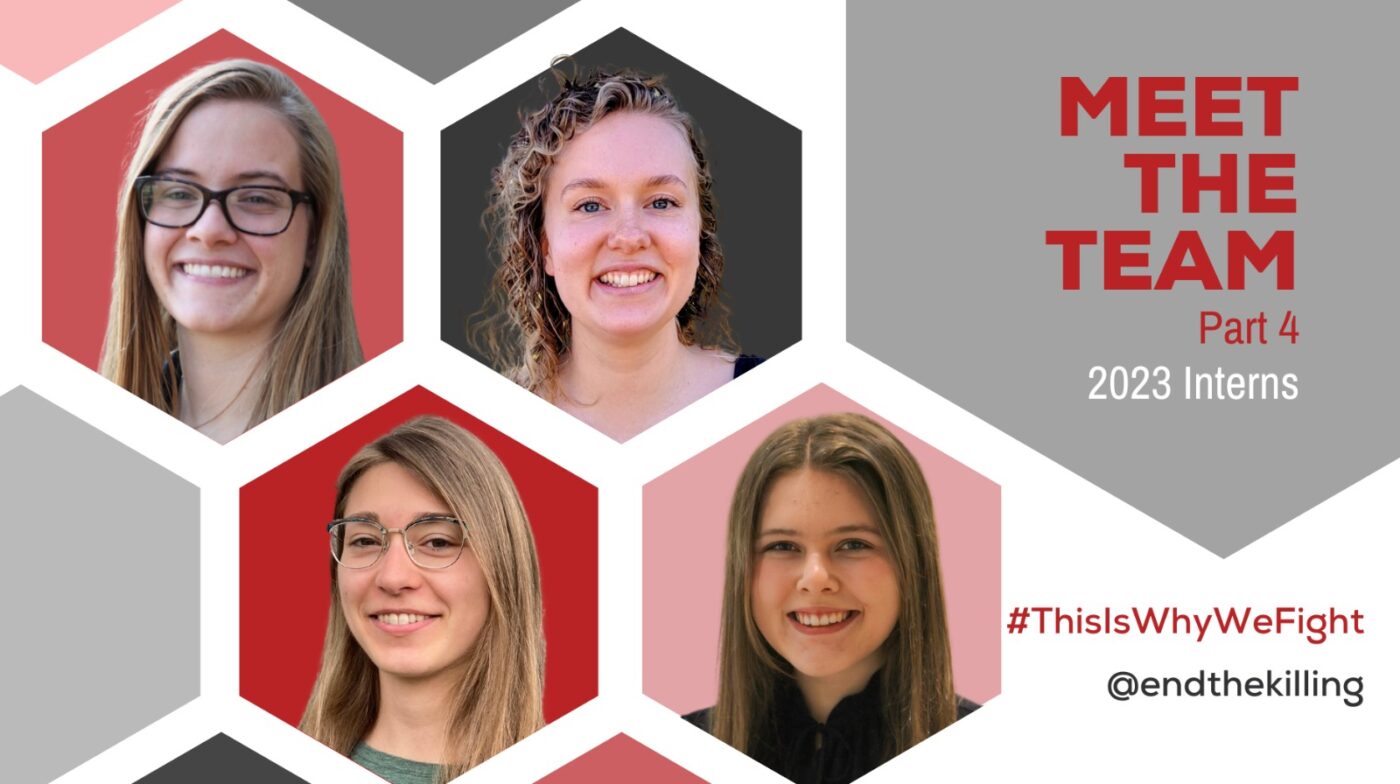 Emily – 4-month Ontario Intern
"The right to life is a fundamental right. What do any rights mean if we do not guard the right to life? Recognizing that every life matters from conception is crucial in healing our culture and fostering a culture of life.
Engaging with the culture and having conversations with people about abortion is what I am most looking forward to. I have never had the opportunity to share the truth with our culture in such a real way. Helping to save not only babies, but also their parents from the horror of abortion is something I am really excited to do."
Emma – 4-month Ontario Intern
"Pre-born babies don't have a voice to speak up for themselves, so it is our responsibility to speak up for them and to protect them.
I am looking forward to tangibly making a difference in Canada's culture, knowing that lives will be changed through this summer."
Faustina – 4-month Alberta Intern
"Pro-life work is very important today because it brings abortion out of the dark in order that we can deal with it.
I knew I wouldn't always have this opportunity to devote a summer to pro-life activism so I wanted to do the internship this year. I look forward to getting involved in a new experience that will challenge me in many ways and definitely be for a good cause."
Gillian – 4-month Alberta Intern
"Every day, babies are losing their lives in what is supposed to be one of the most progressive countries in the world. Simply believing that abortion is wrong does not keep these lives from being stolen, and it is vital that every person who understands the value of life takes part in protecting it."
For every 4 children born, one is killed through abortion. Their silent screams can't be heard, but their broken bodies can be seen. This is why Emily, Emma, Faustina, and Gillian are joining our 60+ interns and staff on Canadian streets this summer to show the humanity of pre-born children, and expose the inhumanity of what abortion does to them. Help us making abortion unthinkable in Canada by donating to CCBR's Summer Internship Crowdfunding Campaign!